Lyciponon Tennis Villa
£2,686 average per night
Lyciponon Tennis Villa For An Unforgettable Relaxing Private And Secure Vacation
Sleeps 10
6 Bed
7 Bathroom
Children welcome
Private pool
Gallery
❮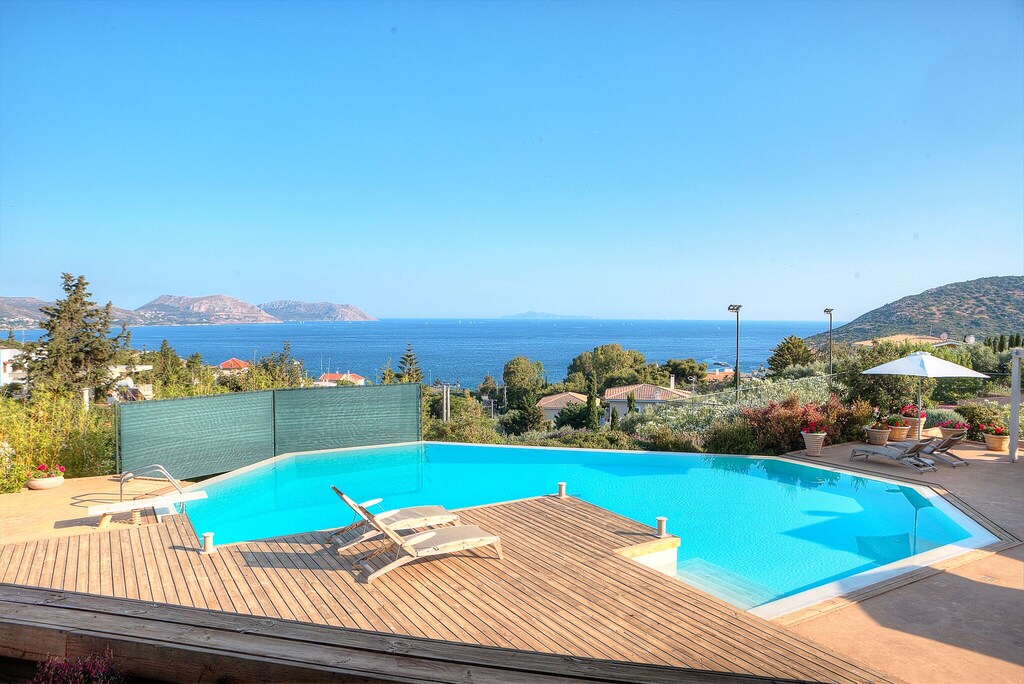 ❯
This properties availability is unknown, please check the suppliers website .
View Offers
Pricing
| Month | Average Per Night |
| --- | --- |
| January | £2,686 |
| February | £2,686 |
| March | £2,686 |
| April | £2,686 |
| May | £2,686 |
| June | £2,686 |
| July | £2,686 |
| August | £2,686 |
| September | £2,686 |
| October | £2,686 |
| November | £2,686 |
| December | £2,686 |
General information
Private pool
Outdoor pool
Internet access
Wifi
Air conditioning
BBQ
Parking
Children welcome
Balcony
Game room
Heated
Iron and board
Linens provided
Pets not allowed
No smoking
Towels provided
Kitchen and household
Blender
Dishes and utensils provided
Coffee grinder
Coffee maker
Kettle
Full kitchen
Kitchenette
Microwave
Oven
Refrigerator
Stove
Toaster
Washing machine
Safety
Location
0.3KM
5.9KM
3KM
2.5KM
0.6KM
Description
Lyciponon Tennis Villa is a one-of-a-kind log villa for an unforgettable relaxing, private, and secure vacation. The 9-acre landscape has ample plain grounds positioned perfectly overlooking the azure blue sea. The landscape complies with the Mediterranean flora, olive trees, cypresses, and low fences. Guests should take advantage of the outdoor facilities and enjoy a walk through the footpaths from the small organic garden leading to the highest point of the plot.

The most notable facilities include an Olympic size tennis court with a training wall and a one-on-one basketball that can easily host a tennis tournament, or even serve the training needs of a professional tennis or basketball player on vacation. Right next to it there is a fully equipped log bungalow to facilitate sports or accommodate service personnel.

The large pool is located in the center of the estate. Swim next to the wooden pier with the infinity sea view. Sunbathe and relax in the spacious area around the pool. Read a book. Have a cold beer from the fully equipped BBQ. Enjoy music or a meal at the big marble table under the garden pavilion enchanted by the sea.

Lyciponon Tennis Villa is alike a country house of the South France Provence, integrated with wood, metal, cement, demolition bricks, and the red cedar tiles covering the quadruped roofs. The villa is separated into three levels. No matter which level you are standing on you have a breathtaking view.

There is a caretaker living on the grounds to accommodate your every need.

The Ground Level 350 m2
The ground level hosts up to 10 guests. There are 3 twin bedrooms with en-suite bathrooms and one twin bedroom connected to a two single bedroom with an en- suite bathroom, all rooms have central heating, A/C as well as ceiling fans.

There is a spacious living room/dining room area with a 65' wall-mounted TV which can easily be converted into a 100' home cinema. There is also a fully equipped kitchen and laundry room. The seating area is designed in such a way that by arranging the six tables within, it can easily become a meeting room or by removing them altogether, the space can be used for Yoga/Zumba/Pilates.

The Level One 250 m2
On Level One, is the main entrance of the villa, which leads directly into an open plan living room area with a fireplace and a wall-mounted TV. There is a dining room within the same space and a kitchen designed and equipped to satisfy the needs of anyone who wishes to dabble in the art of cooking.

Level one is infringed with glass balcony doors and a seaside view. There are two indoor staircases, one connects to the ground floor and the other to Level Two.

Level Two is a separate private apartment altogether, used by that owner. The entrance to this level is completely independent of the rest of the villa which allows for privacy.


LYCIPONON STORY
LYCIPONON (Ancient Greek) Etymology: "Loosen" + "Ache from labor = Fatigue".
Meaning: "That, which relieves from the ache of labor"

The Villa that was built and is still maintained with love and care by the Owner who realized his dreams, the destiny of his travels, is now being offered so as to feel its magical healing powers, its power to give you relief from pain and anxiety.

In the summer of 1990, the Owner went on his first sailing holiday to the Ionian islands where he came across the magnificent loch, Ithaca, Polis Bay. Mesmerized by the breathtaking view and Odysseus's story related to the lonely bay, captivated the Owner so much, that on each trip henceforth, he would sail by as the sea itself offers magical moments and scenery that are forever engraved into your mind, the Owner could never forget and was always drawn to that tiny old white house, with its blue doors and windows, that stood on the quay of Polis Bay. LYCIPONON (ΛΥΣΙΠΟΝΟΝ) was its name, proudly written above its blue door.

Destiny it was. On one of his travels, suffering from a rare headache as he was not prone to having them, the Owner was in dire need of medication. They thus stopped at Polis Bay and found relief from the hospitable German inhabitants of that little white house. LYCIPONON–the relief of pain; the message was clear, the signs were everywhere, the Owner had found his calling.

Since 1994, when he had first built his log chalet on Mount Parnassos, the Owner had made it his new professional endeavor and built numerous other such homes. Yet, there was a longing deep within, an unsatisfied need. 1999, the year it all came together. The Owner purchased a nine-acre plot on a downhill slope in Anavyssos. He knew that this is where he would build his LYCIPONON, his beacon lighthouse that would offer a station of serenity.

Being a perfectionist by nature and desiring to make his dream a reality, he utilized his expertise to create a villa that would offer all that his heart longed for: a spacious, unobstructed home that would encompass a tennis court, for pleasure, and a welcoming swimming pool that would offer an infinite view of the hypnotic sea.

LYCIPONON might never enter a piece of art contest because it knows it might not win. It would gladly enter though in a piece of heart contest because it knows it's the favorite.